Inner Feminine Beast™
Sales Academy
with
Cynthia Stant
This program is designed specifically for coaches who aspire to achieve 6-figure earnings and beyond. By enrolling in this program, you will gain comprehensive insights into pricing, packaging, and promoting your purpose, identify profit-producing activities, and learn how to consistently make sales. Through these strategies and more, you can not only achieve financial success but also make a greater impact on your clients' lives and enjoy more time freedom to pursue your passions.
This Program Is For You If You're A Coach Who Wants to Achieve 6-Figures and Beyond!
You have a fierce determination to succeed as an entrepreneur, driven by an inner fire that fuels your passion for fulfilling your dreams. Your natural ability to attract and guide others towards success brings you immense joy, and you are eager to make a significant impact on the world on your own terms. You recognize that to achieve this, you need to be more than just a great coach - you must also become a savvy businesswoman.
As a self-directed woman, you seek a mentor who can teach you straight-up, with no fluff or pretense. You want someone who owns and claims their expertise in a male-dominated industry, and who can show you how sales truly can be sexy and simple. You're not interested in vague teachings, because you're aiming for extraordinary results. You're ready to claim your place in the industry and accelerate your progress with proven, simple methods that have already propelled others to six-figure success in as little as four months.
By learning effective systems for generating consistent sales, you can create a lifestyle you love while continuing to support others and make a difference in their lives. You're committed to becoming the ultimate powerhouse entrepreneur you were meant to be, and Cynthia is here to guide you on this journey.
Gen Stoney- Sober Sexuality Coach
Here Is What You Receive When You Join:
1.) Monthly Q/A Session from Cynthia.
She will go live once a month in the Facebook group to give detailed answers to any questions you submit to support you in your success.
2.) Monthly Inner Feminine Beast™ Accountability Power Hour.
A monthly live Zoom call with Cynthia or a member of her team to help you stay accountable to your goals and dedicate an hour to knock off tasks to keep momentum in your business.
3.) Client Only Facebook Group Community.
You'll be able to ask any questions and get a response within 24 hours. Cynthia and her team are available Monday-Friday from 8:30 AM - 5:00 PM EST. You'll also be able to connect with other women in this program.
4.) Access to a Library of Video Trainings, Worksheets, and Valuable Resources.
All the information and assets you will need to achieve your first 6-figures and beyond! (See syllabus for curriculum).
Inner Feminine Beast™ Sales Academy Syllabus
1.) Mindset & Energetics of Selling
It's Not What You do, It's Who You are When You Do It!

Know Your Inner Feminine Beast™ and Your WHY

Vision Casting & Your Monthly Vision Board

How Confidence Really Works

What Does it Mean to be the CEO? It comes down to ONE Thing

Ask, KNOW, Make Room, Receive

Where Does Money Come From and Being an Energetic Match

Being the End Result and the Law of Assumption

Making Sales is about Earning Trust

Establishing Standards and Boundaries

Meditation and the Successful Soul System Meditation Practice

Your Thank You Letter
2.) Dream Client Work
Identifying Your Dream Client

 

The Connect and Convert Copy Method

Where Do I Go To Find My Dream Clients Online?

 

Set the Standard and Lead by Example

 

Seven Ways of Qualifying your Dream Client

 

Initial Connection with Your Dream Client & Nurturing to Earn Trust with the 150 Dream List
3.) Price, Package, & Promote Your Purpose
Knowing Your Numbers

Understanding Different Business Models: Scalable, Premium, Luxury

 

Pricing and Packaging Your First Scalable Program

 

STOP Right Now ! There's Money Sitting On The Table, Let's Start There!

 

What to Know About Your Niche

 

How to Sell a $10,000+ Idea... It Starts with a Syllabus

 

Creating a Syllabus that Sells and your Coaching and Launch Schedule 

How To Use The IFB Sales Academy For A Premium Level Business

How To Use The IFB Sales Academy For Network Marketing
4.) Claiming Authority & the Click, Click, Sale Theory
How Do You Stand out in Your Market and Getting Your Clients Results
Build a Facebook™ Group to Create Culture and Community
How to Name a Facebook™ group, Programs, Masterclasses and Workshops
Your Facebook™ Group is a Party
How to Set Up Your Facebook™ Group Entry Questions
Create a Schedule for Daily Engagement in Your Facebook Group
Content Creation and Consistency
The Art of Going LIVE
Theory of the CLICK CLICK Sale Method
Profile Marketing Audit
How to create a banner to set your profile up for success!
Making It Easy for People to Pay You
5.) DM Strategy and Organizing Your Dream Clients
 

Law of Assumption in Sales

 

The 3 "Must Haves" in every Sales conversation

 

 

DM strategies- Conversations for Qualifying

 

Creating White Glove service with Customizable Serving Assets - the Magic behind Selling in DMs

 

Show you How to XYZ so you can 123- Being the Solution for your dream client

 

Conversations that Convert- The DM Tree

 

Database Training. Organize Your Leads

 

Intuitive White Board Training

 
6.) Profit Producing Activities
Money comes from People

 

Three Calls to be Having- Connection Calls

 

Three Calls to Be Having- Strategy Calls

 

Three Calls to Be Having- Consultation Calls

 

Sales Metrics and Statistics

 

What to Delegate

 

Power of Intention

 

Time Management

 

Daily Method of Operations
7.) Launching Strategies
The Ins and Outs of Facebook™- Tagging, guides, DM's algorithms and Avoiding FB jail

 

How the 5 Day Workshop Works

 

Ins and Outs of Making Sales in a 5 Day Conversion Event

 

Marketing for Your Launch and your Launch Workflow

 

Seeding and the Art of Selling on Camera

 

Launching Debrief
8.) Consistent Sales and Overcoming Objections
Overcoming Objections

 

Building Your Money Board

 

FOMO Strategies After Launch

 

How to Use Instagram, LinkedIn, YouTube for Consistent Sales

 

 

Always Know where your Next Sales is

 
9.) Validation Through Effective Testimonials
How to Collect Testimonials and Get Amazing Client interviews

 

How to have Compliments Convert to CASH

 

Examples of Video Testimonials

 

Examples of Video Interview Testimonials
10.) 

Retention and Creating Your Ascension Plan
 

Life Time Cycle of Client- Retention & Keeping a Client for Life

Onboarding and Orientation

 

Celebration Calls

 

Protecting the Standards of Value
11.) 

The Power of Proximity
Referrals
Cross Promoting
Creating Your Media Kit
Pitching for Being a Guest
12.) 

Knowing Your Next Steps
 

Know Your Next Steps- What to Consider
Curated Resources
How To Make Sales Through Value Based Marketing
See What Clients Are Saying About The IFB Sales Academy
See What Clients Have Said About Working With Cynthia In Sales!
Dr. Avis Jones-DeWeever-CEO of the Media to MILLIONS, Media Monetization Mentor, Political Commentator, Award-Winning Author
Kimberly Olson-
CEO at The Goal Digger Girl, Multi-Millionaire Marketing Mogul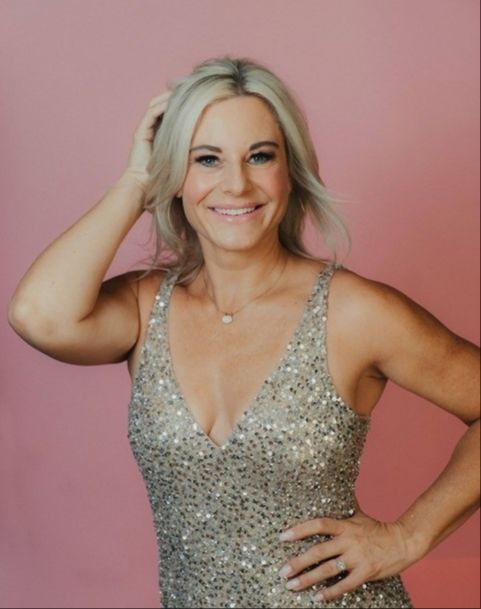 Dr. Erin Oksol- Psychologist & High Performance Success Coach
"I Made Multiple 6-Figures Through Cynthia's Sales Tactics"
Hear from Sherane Chen, Online Marketer, on her experience with working with Cynthia.
She Made Her ROI Back AND Half A Million In Sales!
Hear from Kimberly Olson, CEO of the Goal Digger Girl, on how Cynthia supported in her doubling her launch sales in less than 3 months!
Support & Accountability Helped Her Make 7 Sales In 24 Hours
Hear from Catherine Arkema, Transformational Mindset Coach, on how she is grateful to have had Cynthia push her to launch even though she didn't want to. After that exchange, she signed up 7 new clients!
I Made A Sale 3 Days After Gaining Confidence & Clarity
Hear from Mikayla Brunson, Luxury Travel & Lifestyle Consultant, on how she was able to make a sale after learning how to price, package, and position her offer.
$12,000 In 24 Hours
Hear from Gen Stoney, Sober Sexuality Coach, on how she was able to achieve an impressive amount of sales from working with Cynthia.
$20,000 In Less Than A Month
Hear from Kim Pitton, Inner Transformational Coach, on how soon she made a sale from Cynthia's teachings and the amount of sales she made within the first month.
In Only 30 Days, She Achieved Her First 5-Figure CASH Month!
Hear from Dr. Erin Oksol, Psychologist & High Performance Success Coach, her achievements since she started working with Cynthia.
5 New Clients Before Open Cart!
Hear from Tara Antler, Intuitive Healer & Spiritual Mentor, on how she was able to sign up 5 new clients before she opened cart during her launch. She learned from Cynthia how it's ok to sell before opening cart and how to do it successfully!
Having Multiple 6-Figure Launches Thanks To Cynthia
Hear from Marina Simone, CEO & founder of Moms & Heels, she felt relief when Cynthia took account of what she needed when it came to scaling her sales and overdelivered.
She Created A New Program & Gained A Client 4 Days Later
Hear from Kelcee Sparks, OBM Business Owner, on how her and Cynthia created a brand new program. Four days later, a dream client signed up and paid in full! Kelcee also signed up 4 more clients after that and she didn't even launch yet! She has now passed her second year of business and has made over 2 million dollars.
If It Wasn't For Cynthia, My Program Would've Never Happened.
Hear from Susanne Goldstein, Founder/CEO of DAREHuman. On how Cynthia supported her in her business and created an aligned offer. Susanne was a Harvard Graduate & Former Disney Producer.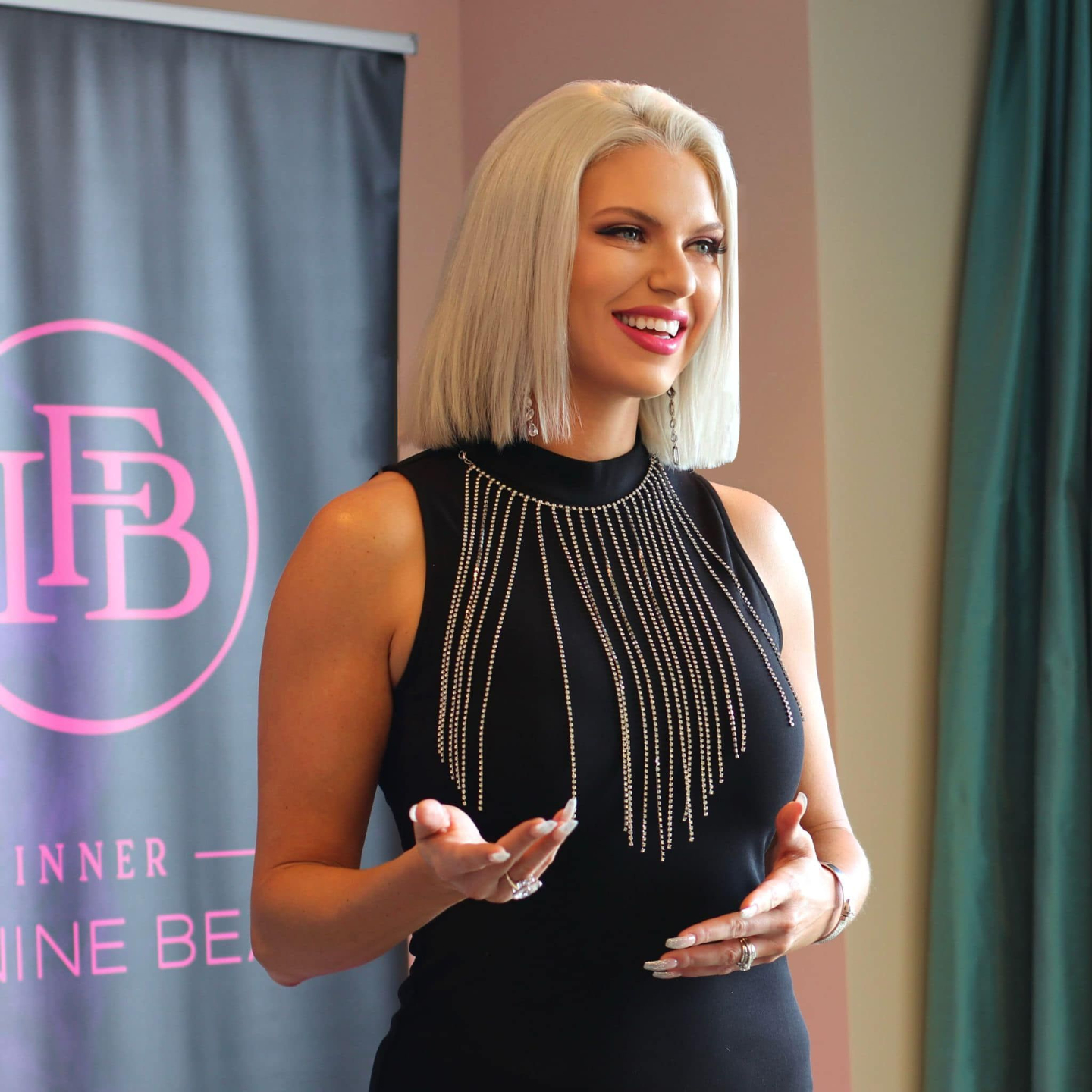 About Cynthia Stant:
Cynthia Stant is an accomplished sales consultant, self-made millionaire, and an esteemed ambassador for Dress for Success, a nonprofit organization based in Greater Orlando, FL. Her expertise lies in empowering female entrepreneurs who desire to achieve six and seven-figure revenues, helping them take their online businesses to even greater heights. Having conquered the corporate sales world at an executive level, Cynthia now imparts her wisdom by guiding entrepreneurs to view their business as a spiritual practice. Her focus is not only on teaching systems and strategies for scaling to six-figures and beyond, but also on the profound understanding that one's identity and mindset are paramount to success. Cynthia's mission is to assist women in embodying their confident Inner Feminine Beast™, enabling them to courageously show up and make a substantial impact in their fields.
Cynthia is known for her boldness and disruptive nature. She strongly voices what others may only dare to think through her globally acclaimed Inner Feminine Beast™ Podcast where she discusses topics of leadership, sales strategies, and trends in the online industry. Cynthia's show ranks in the top 2.5% among over 3 million podcasts worldwide. Cynthia's expertise in sales has also earned her numerous invitations as a keynote speaker at conventions, retreats, and entrepreneurial events. Her insights and accomplishments have been featured in esteemed publications such as CEO Weekly, Authority Magazine, New York Weekly, Go Solo Magazine, and Disrupt Magazine.